RELATIONSHIPS STRENGTHENED FOLLOWING THIS YEARS CSTM EXHIBITION, BRASILIA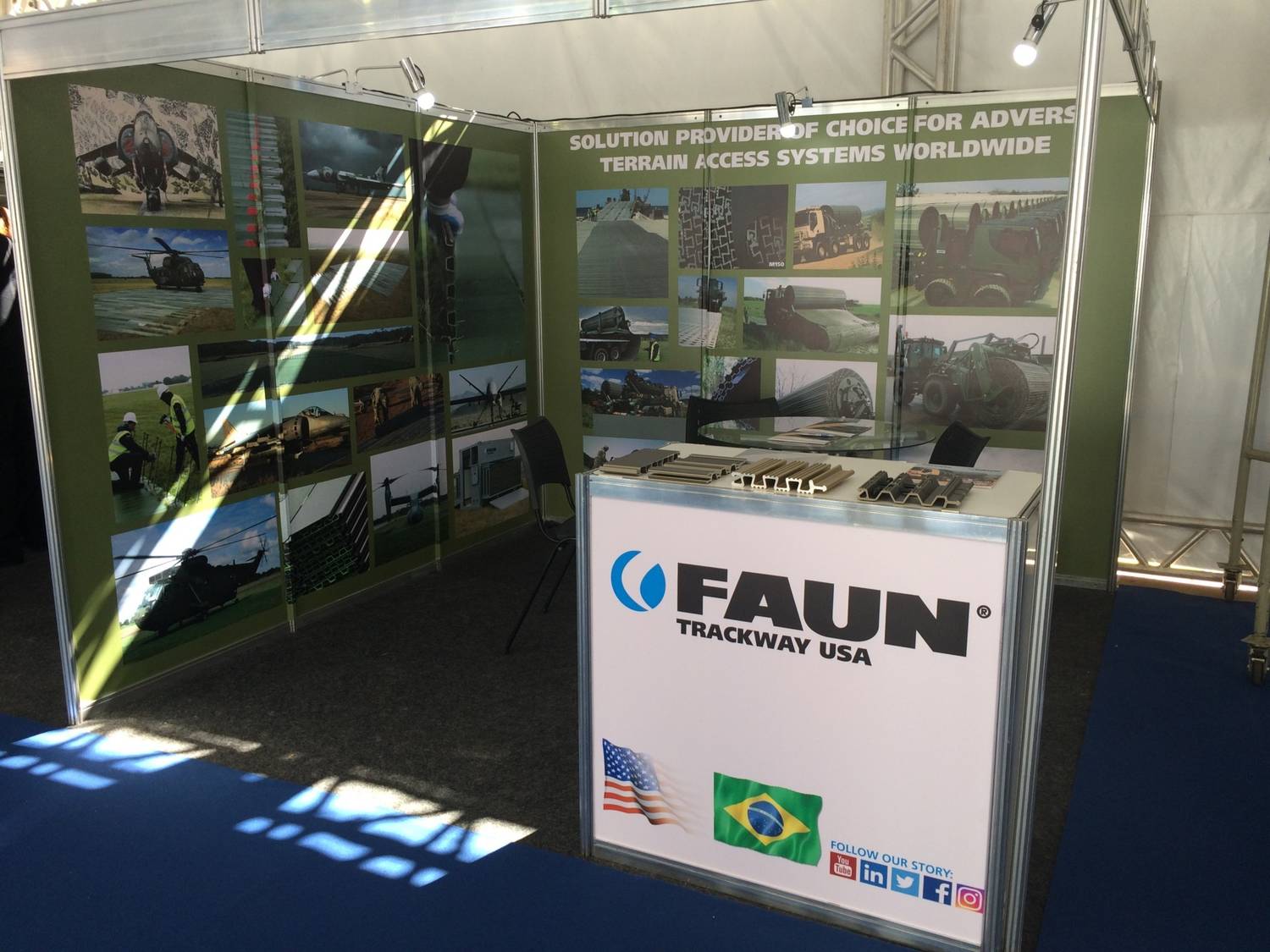 Our agent for Brazil, Thiago Locoselli of Tridente Consultoria, has recently returned from representing FAUN Trackway® at CSTM (Conference on Simulation and Military Technology) in Brasilia from 20th-22nd June.
CSTM is considered one of the most important events in the Defense and Security sector in Brazil covering a variety of programs revolving around the Defense and security technologies within the military and civilian sector. CSTM offers a multi-functional approach to military technologies enabling visitors to understand the Armed Forces' strategic plans, view state of the art technologies and equipment, and have direct and exclusive access to senior decision makers and influencers within procurement roles, enabling them to expand their business network.
This was an excellent exhibition for FAUN Trackway®, situated at the heart of the exhibition hall with significant footfall from a number of influential decision makers taking a keen interest in our product and its benefits. It also offered us the opportunity to strengthen our relationship with the Army and demonstrate some of our panel samples at the show including M150, PSA, PSA FT.