FAUN TRACKWAY® OUT IN FORCE AT AUSA 2017
The management team from FAUN Trackway® were out in force at the 2017 AUSA exhibition in Washington, USA the team consisted of Richard Horton, CFO FAUN, Tanja Dreilich, CFO Kirchhoff Group, Chris Kendall, CEO FAUN Trackway®, Mike Holdcraft, VP BD FAUN Trackway USA & Rob Jennings, FC FAUN Trackway® (left to right).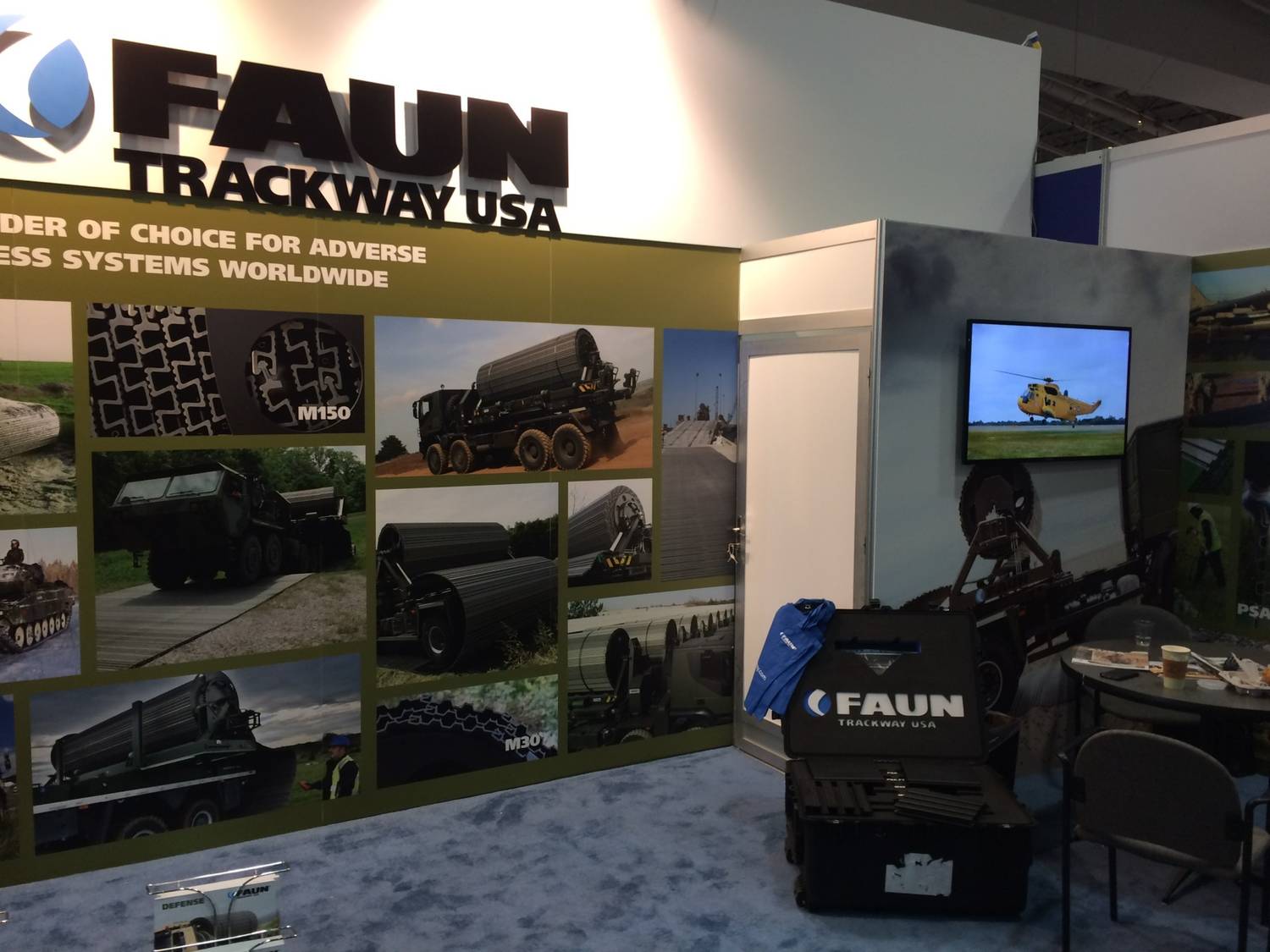 AUSA is one of the most prestigious shows that FAUN Trackway® attends, it's a vibrant and busy exhibition bringing together suppliers from all over the world showcasing their products.
The Association of the United States Army's Annual Meeting is the largest landpower exposition and professional development forum in North America. Taking place over three days, the Annual Meeting is designed to deliver the Army's message by highlighting the capabilities of Army organizations and presenting a wide range of industry products and services. AUSA accomplishes this task throughout the entire event by providing informative and relevant presentations on the state of the Army, panel discussions and seminars on pertinent military and national security subjects, and a variety of valuable networking events available to all that attend.
We have attended AUSA for many years and always find it a busy and exhilarating exhibition it is an excellent opportunity to keep our brand in front of prospective interested parties. The show bought numerous delegates to our stand and opened up new conversations to be progressed after AUSA. We intend to be here again in 2018 ensuring we keep the FAUN Trackway® brand and products prominent.
Mike Holdcraft, VP Business Development, FAUN Trackway USA, Inc