FAUN TRACKWAY® AIDS DISASTER RELIEF EXERCISES IN WASHINGTON STATE
From 7th-10th June the FAUN Trackway® UK and USA team are attending an event called 'Cascadia Rising' in Washington State supporting the US Army their disaster relief exercises. The Cascadia Subduction Zone is in the Pacific Northwest off the coast of North America spanning from northern California to southern British Columbia and can produce earthquakes as large as magnitude 9. The event is focused around the emergency services response in the event of a major disaster in the Cascadia Subduction Zone specifically, a catastrophic Earthquake and Tsunami.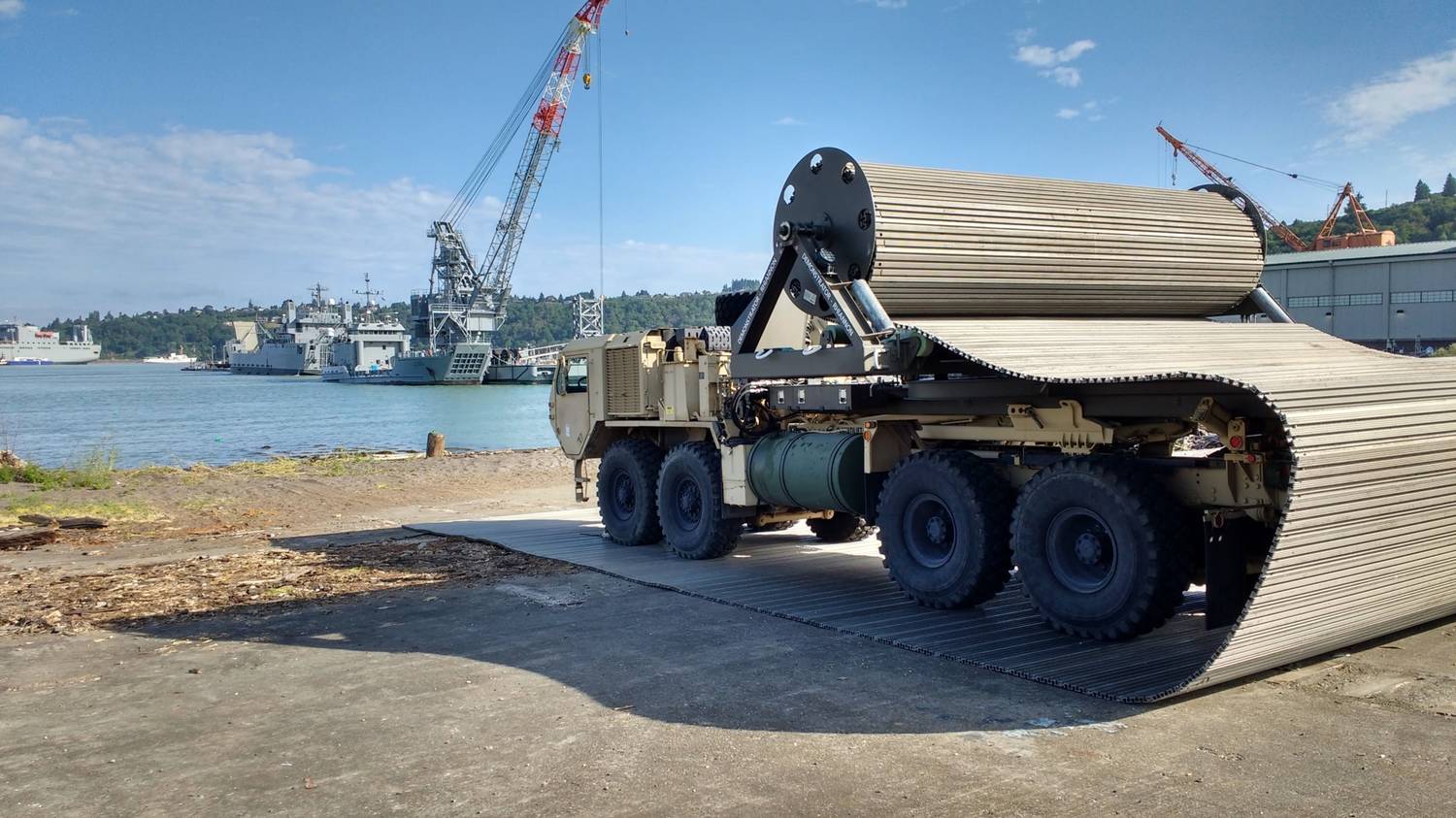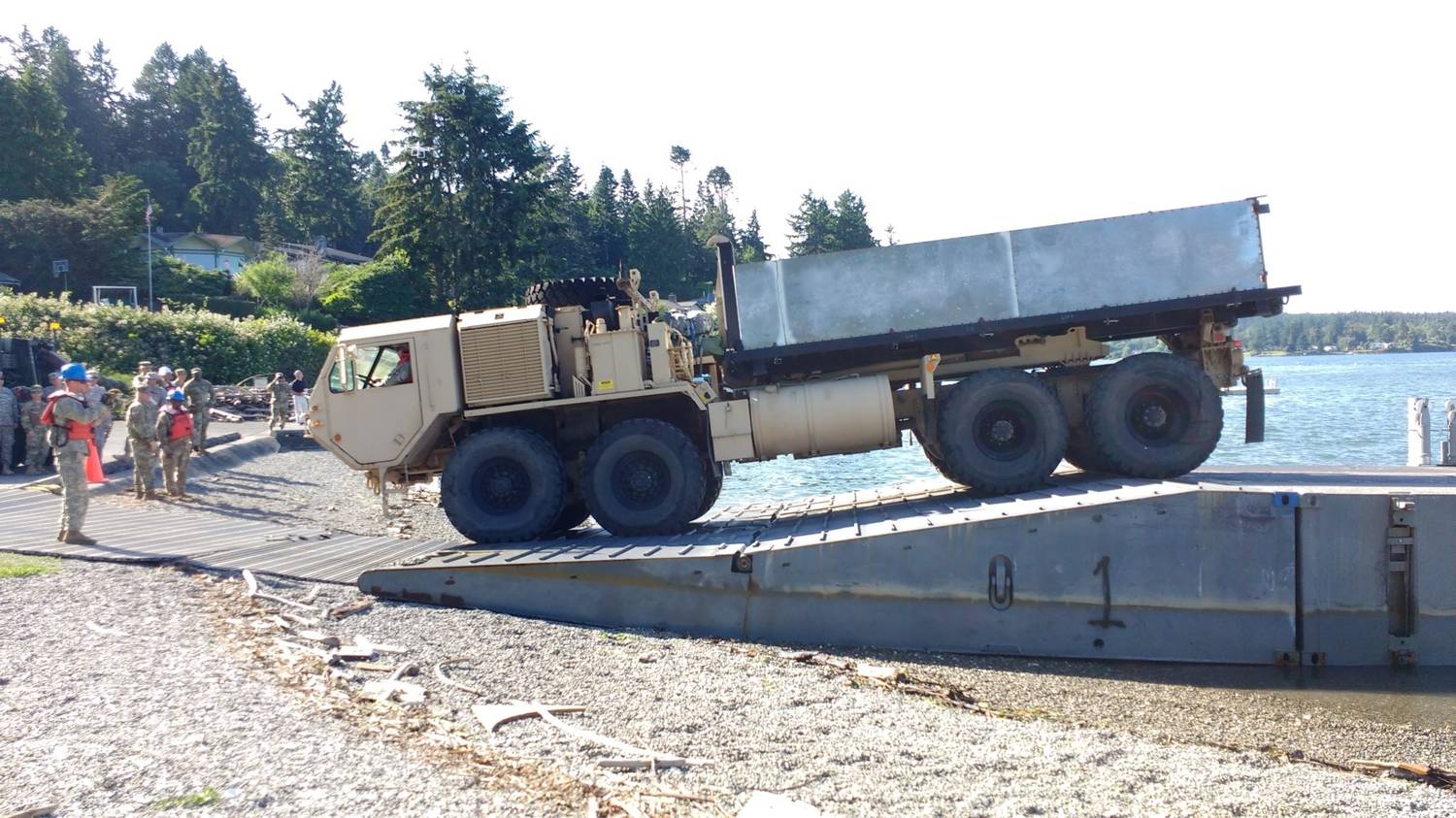 FAUN Trackway®'s UK Product Support Engineer, Neil Wigley and Design Engineer, Paul Godridge have flown out to the USA to join FAUN Trackway® USA's Vice President for Business Development Mike Holdcraft to conduct life-saving and life-sustaining response exercises in the aftermath of a Cascadia Subduction Zone disaster.
FAUN Trackway® are delighted to be supporting the US Army showcasing the capabilities of our HGMS deployable Trackway® system. HGMS improves mobility for heavy tracked and wheeled vehicles in all types of operations. Using FAUN Trackway®'s modular roadway, MLC 70 (Military Load Classification) Trackway®, the system provides improved mobility, bridging immediate access, route clearance and beach landing operations.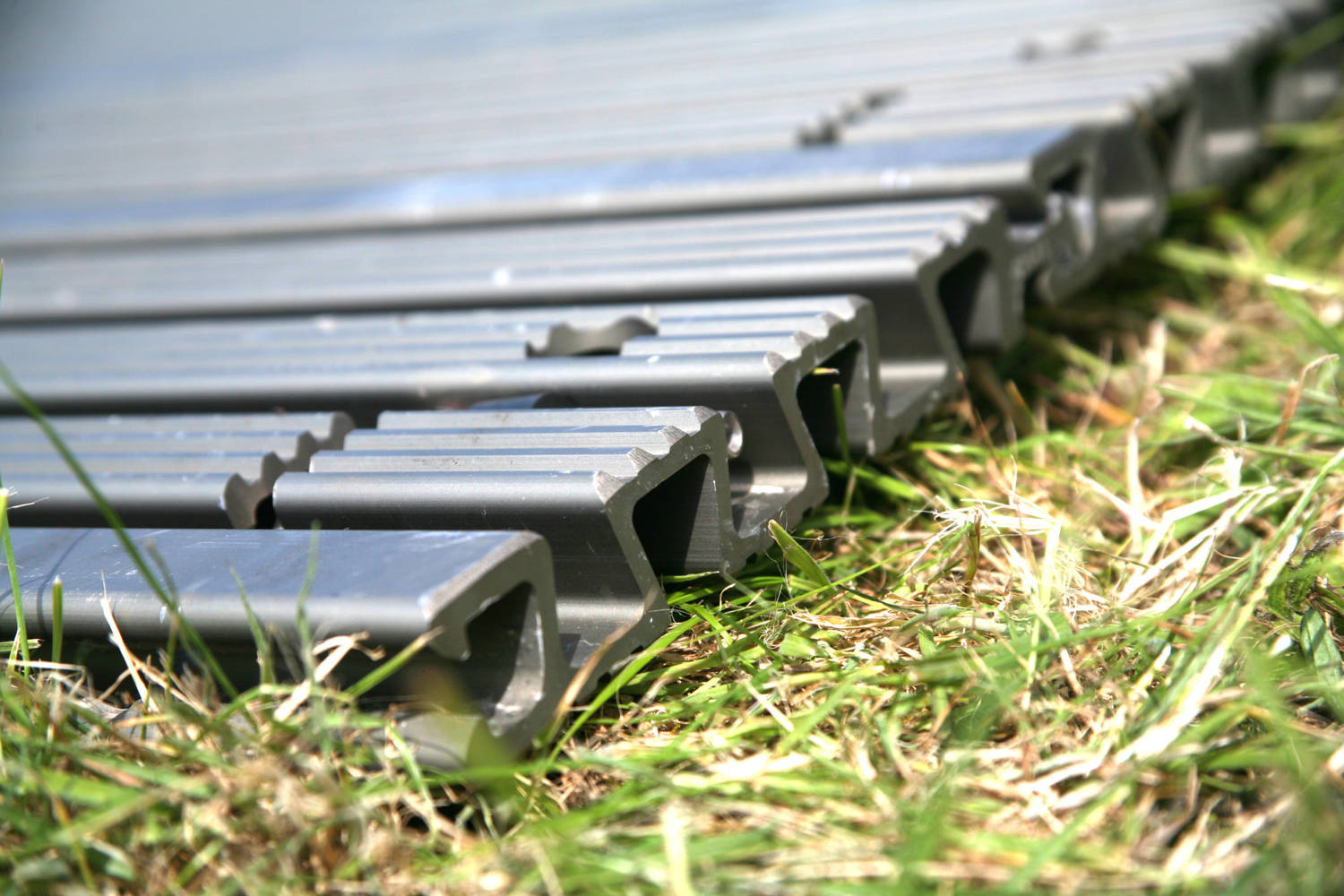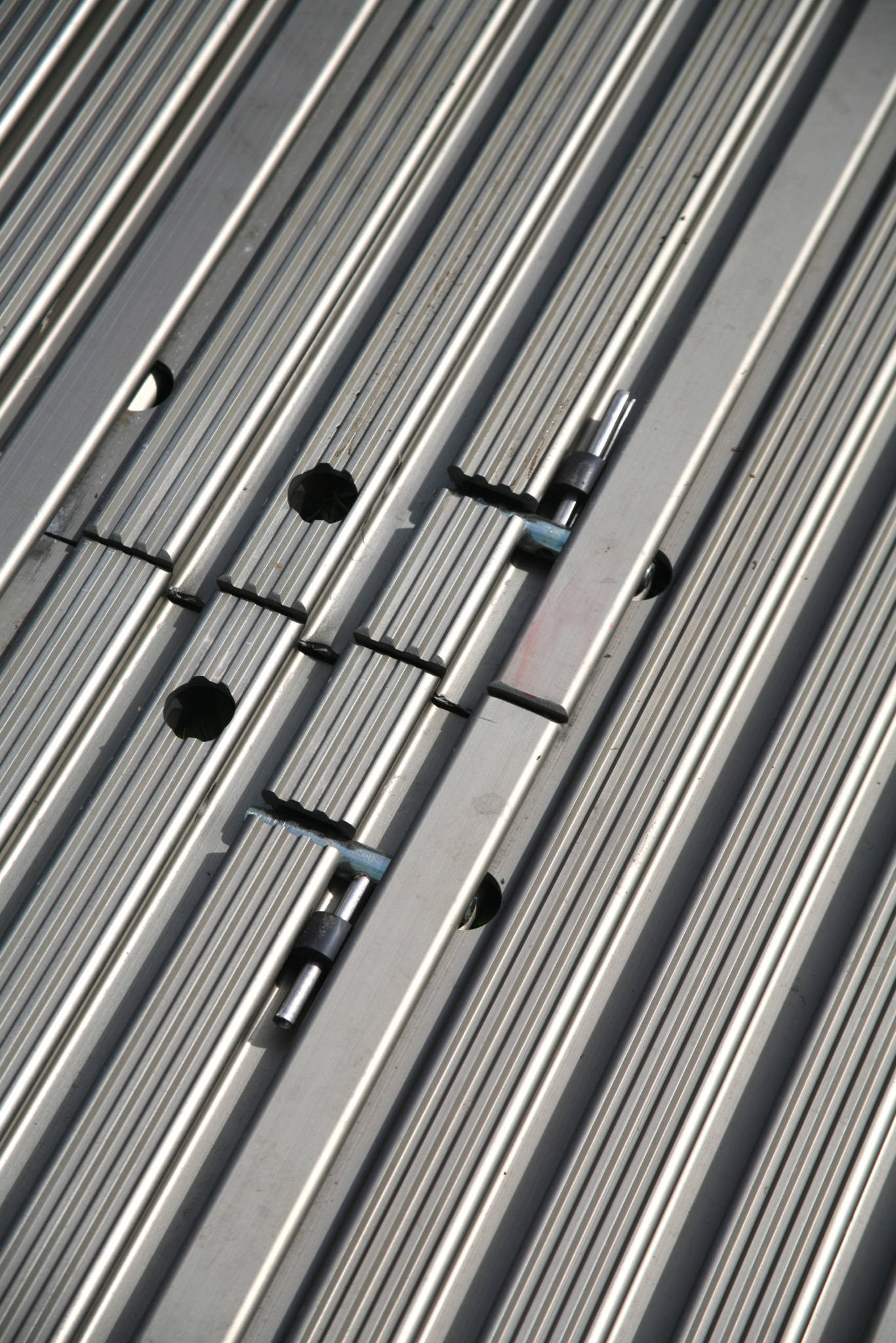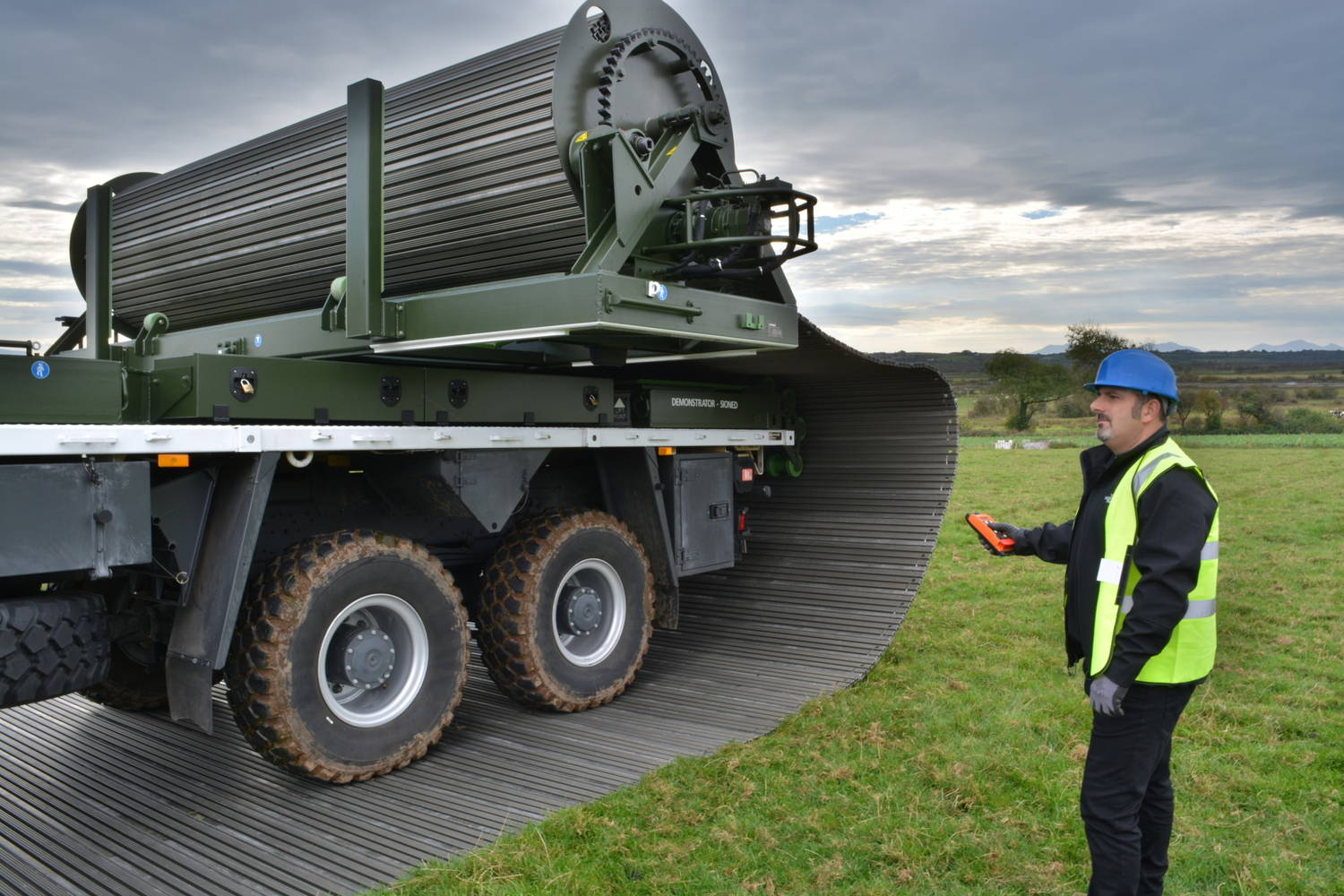 The HGMS transports, stores, deploys and recovers up to 100m of MLC 70 Trackway® and is used worldwide ensuring expeditionary forces can tackle the toughest terrains on earth. It prevents vehicle damage and protects environments.

MLC 70 Trackway® handles snow, ice, desert, swamp and jungle terrain with ease. MLC 70 Trackway® is made from reinforced aluminium panels and is designed to withstand repeated passes of vehicles providing a high traction surface. It does not float so is suitable for use in flowing water therefore an excellent aid during disaster relief including earthquakes and tsunamis.
The four day functional exercise will focus on the effective coordination and integration of governments at all levels as well as non-government organisations and private sector companies like FAUN Trackway®. The primary objective of Cascadia Rising is to train and test the community approach to complex disaster operations. Preparing for the worst case scenario, a magnitude 9 earthquake which would cause a tsunami ranging from 20-80 feet high, a total of over 20,000 people will be involved in simulating the exercise.