Medium Ground Mobility System
Creates a temporary roadway to improve mobility for vehicles with pneumatic tires when ground bearing pressure is very low.
Medium Ground Mobility System (MGMS) is suitable for vehicles, cranes and plant equipment up to 28,655 Lbs.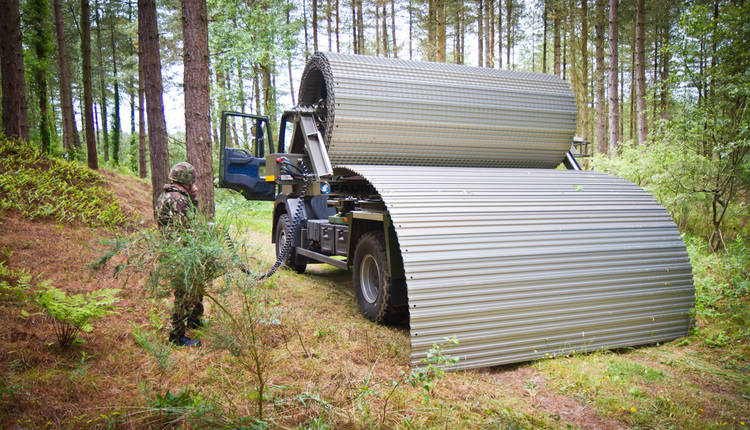 104 FEET DEPLOYED IN 5 MINTUES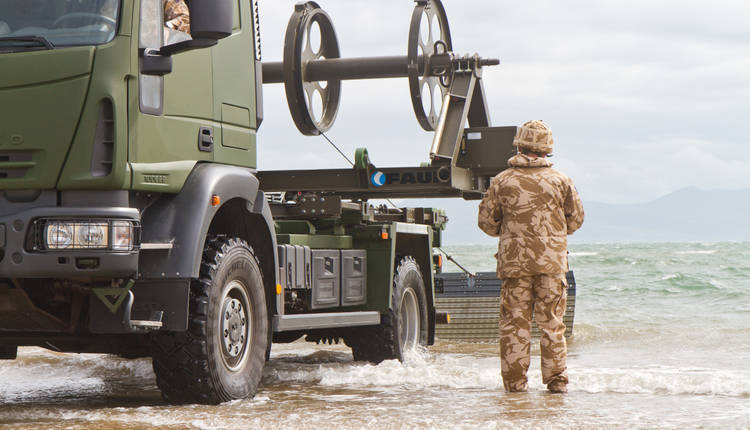 TRACKWAY® – modular length of aluminium panels.
SPOOL – a braced steel structure which holds the Trackway® on the Fastrack.
FASTRACK – deploys, recovers, transports and stores the Trackway®.
CHASSIS – a 4x4 or 6x6 vehicle with twistlocks with a payload of at least 11,000 lbs, to mount the Fastrack.
ACCESSORIES – enables deployment, recovery, anchorage and field maintenance.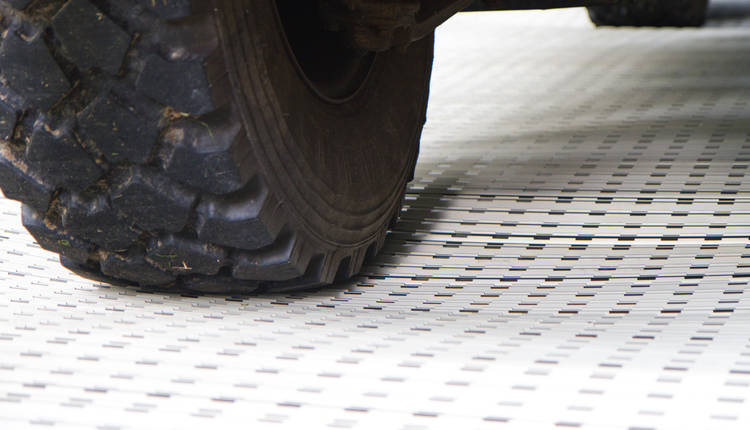 M30 Trackway®

Designed for vehicles with pneumatic tyres;
Withstands vehicles up to MLC* 30;
Graded indefinitely for MLC* 30 on a 3% California Baring Ratio (CBR) ground condition;
Width 10.8 feet.
M30H Trackway®
Male/Female Joints allow improved articulation of each panel;
Locked together with sliding Shoot Bolts;
Width 10.8 feet.
*Military Load Classification (MLC)
Easily mounted to chassis with twist-locks, the Medium Ground Mobility System (MGMS) is best suited to adverse terrain conditions.
Medium Ground Mobility System (MGMS) is used worldwide, in a variety of military engineering applications, including humanitarian and disaster relief.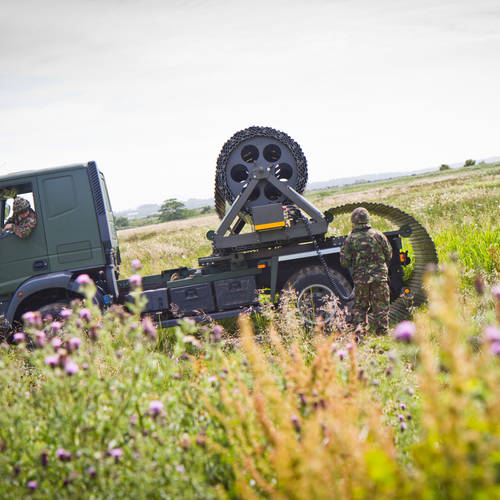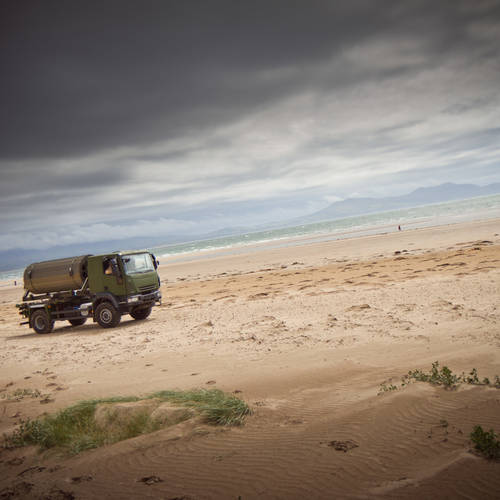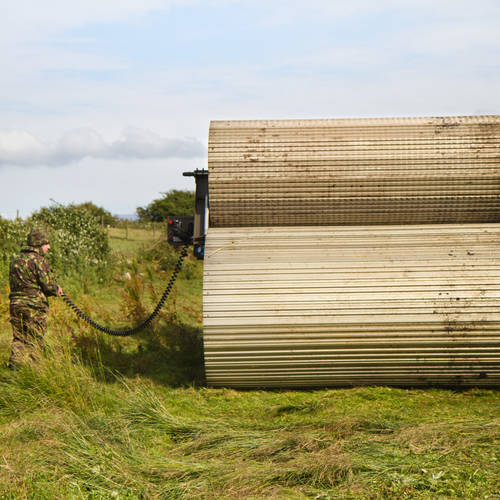 TECHNICAL INFORMATION PACK