Heavy Ground Mobility System
The Heavy Ground Mobility System creates a modular, aluminum access route to improve the mobility of vehicles and aircraft. Best suited to adverse terrain conditions, including snow, marsh, mud, and sand, the system is suitable for heavy tracked and wheeled vehicles, including tanks, tank carriers, and bridge transporters.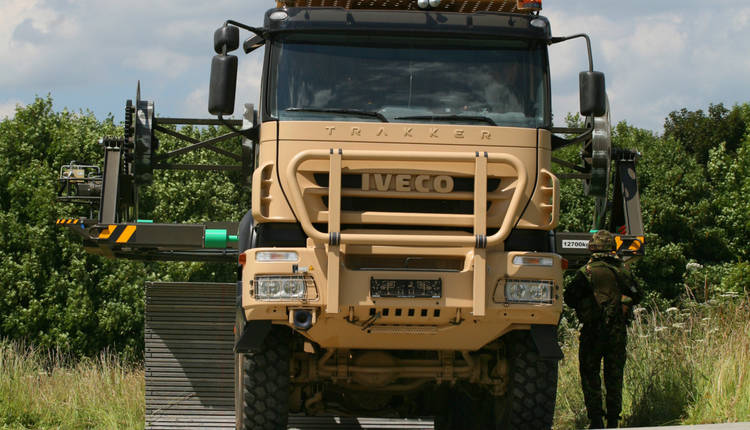 The system comprises of a deployment and recovery mechanism, and M150 Trackway® which is the ideal solution for route clearance, bridging access and egress, parking areas, gap crossing and over the shore operations.
M150 Trackway® is an aluminum alloy panel which interlocks in multiples using a sliding joint and quick release locking bolts to create land and over the shore access on challenging ground conditions.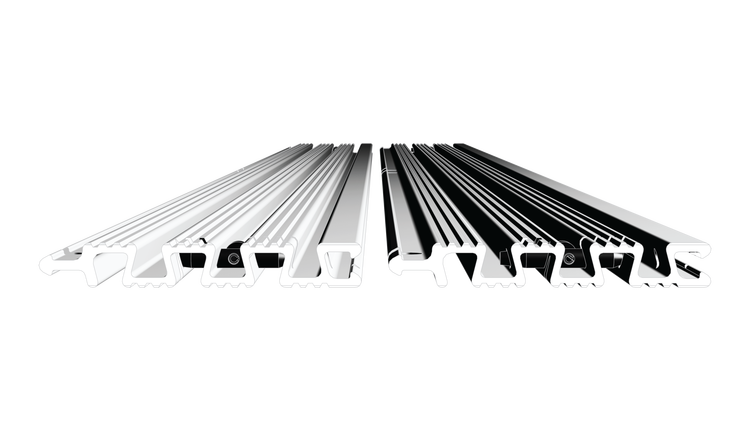 Once assembled to the required size, the M150 Trackway® can be rolled up for storage and transportation. Permitting wheeled or tracked vehicles to traverse soft ground without bogging down or causing severe damage to the ground surface, M150 Trackway® comprises of half panels at 16ft 4in (5m) intervals to allow for easy splitting and joining.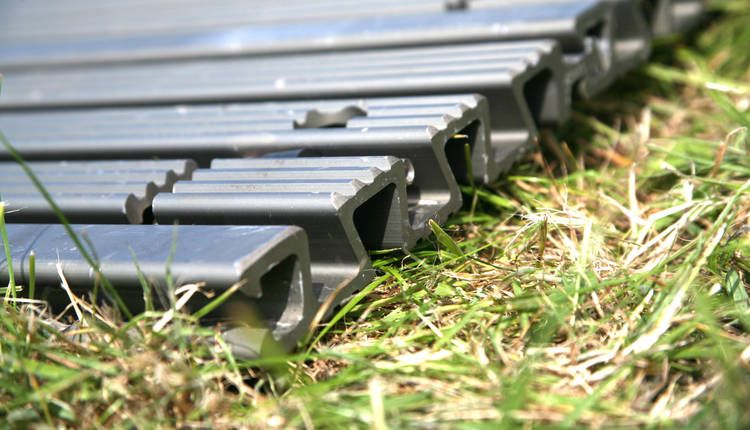 M150 TRACKWAY® CAPABILITY

Allows vehicle access across terrain with a low California Bearing Ratio;
Ensures continuous vehicle mobility in any environment;
Limits environmental damage caused by heavy vehicle traffic;
Can withstand repeated loads of up to 150T, depending on ground conditions;
Helps to ensure rapid mission completion;
Multipurpose solutions and can be used as part of Rapid Runway Repair.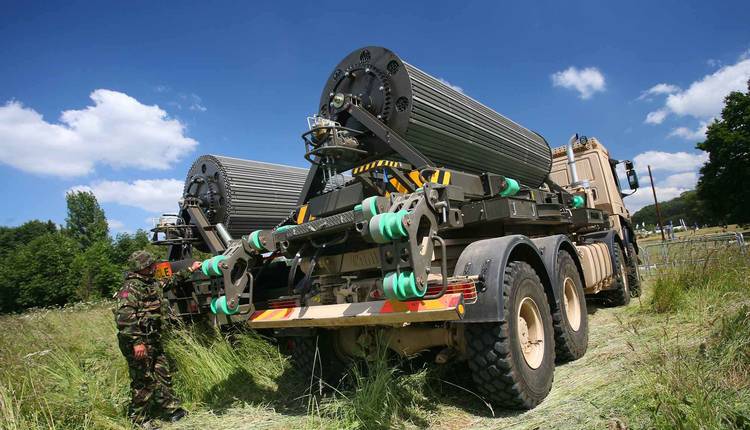 M150 TRACKWAY® SPECIFICATION
Independently climatic tested to MIL-STD 810F;
Articulated joints which enable deployment on undulating ground;
Does not float and is suitable in flowing water;
Designed to be constantly reused for multi-operations;
Withstands ambient temperatures ranging from -40°F to +140°F;
Anodized as standard for marine environments. Powder coating options available;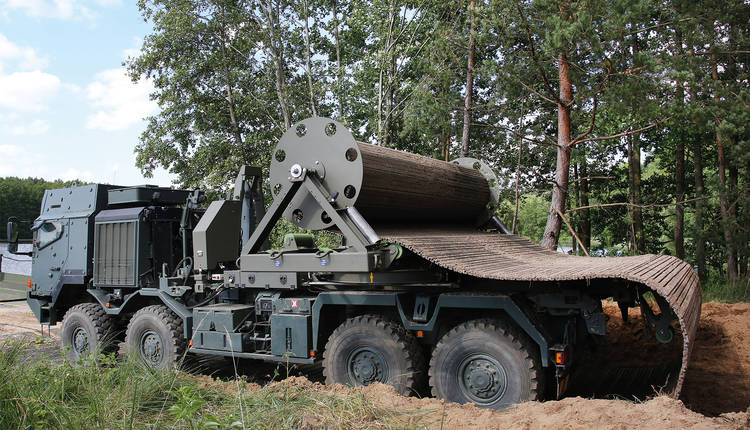 TRACKRACK®
The Trackrack® is a specifically designed device for the launch and recovery of up to 164ft (50m) of M150 Trackway®. Manufactured from steel and featuring a hydraulic motor, the Trackrack® base can be mounted to any commercial or military DROPS / PLS enabled chassis.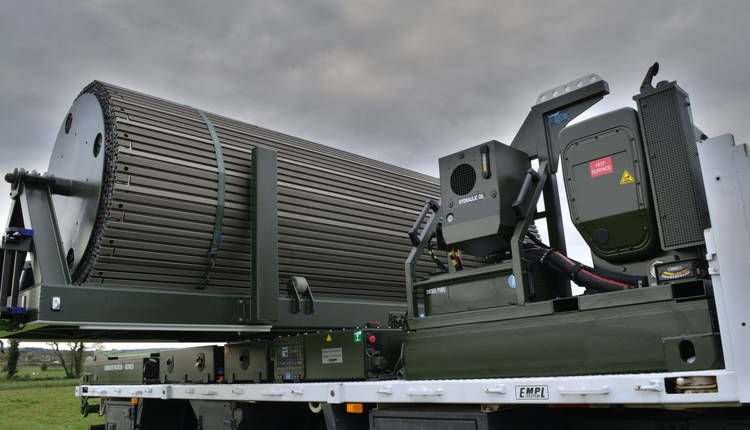 INDEPENDENT TRACKRACK®
Featuring an independent power pack, the Independent Trackrack® is a lighter in design, with self-sufficient hydraulics and electrical power supplies for the deployment of 98ft (30m) of M150 Trackway®.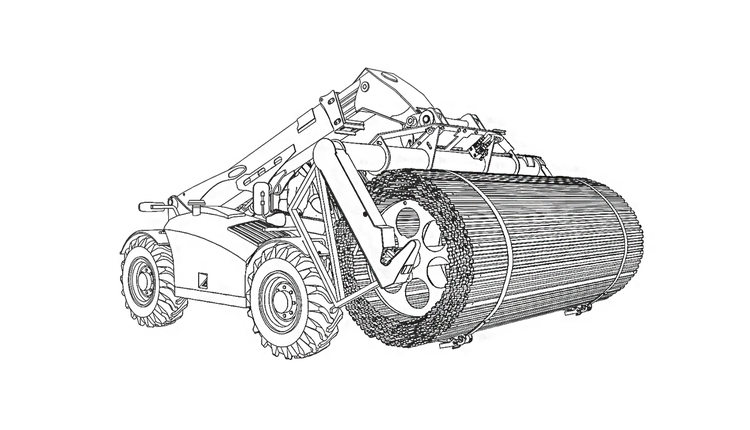 HEAVY BEAM DISPENSER
Compatible with a front end loader or telescopic handler, the Heavy Beam Dispenser deploys and recovers up to 98ft (30m) of M150 Trackway®.
TECHNICAL INFORMATION PACK