Helicopter Landing Mat
This lightweight, easy to transport, easy to assemble product, provides a solid foundation for expeditionary forces to mark out safe landing areas in order for helicopters to service Forward Operating Bases (FOB), undertake essential maintenance, or drop off supplies.
Specifically designed to suppress dust and foreign objects for pilot and crew safety, as well as asset protection.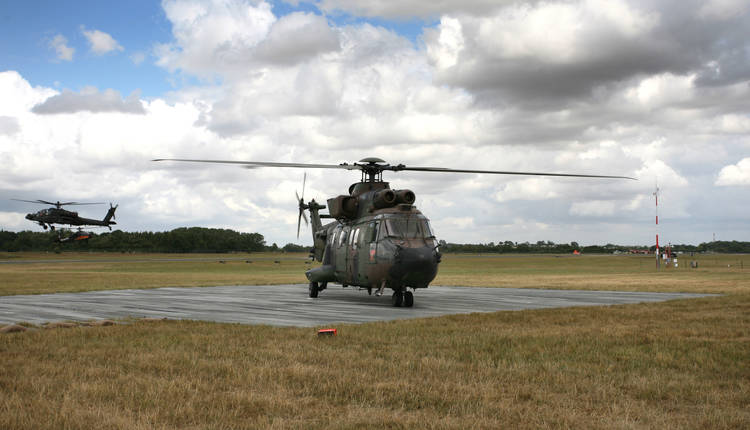 PREVENT FOREIGN OBJECT DAMAGE
NO RISK OF RUCKING OR SNAGGING
AVAILABLE IN CUSTOM SIZES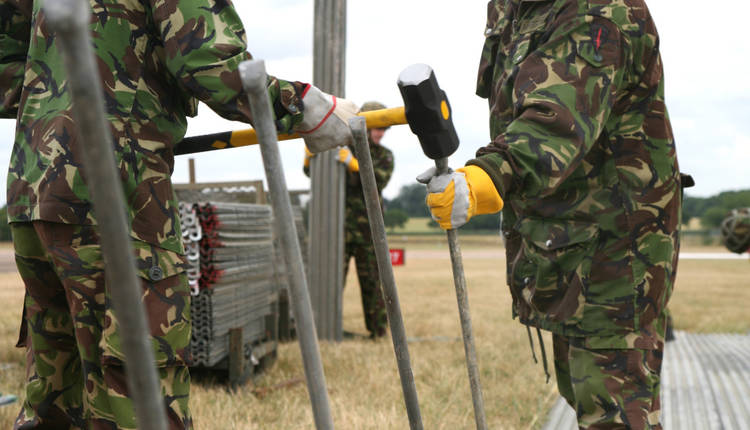 TRACKWAY® – Aluminium panels that inter-lock to create the landing area.
STILLAGES – NATO pallets for storage and transport; can be air portable on request.
INSTALLATION KIT – equipment required for installing and removing the Trackway®.
GROUND ANCHOR STAKES – to secure the Trackway® to the ground.
MEMBRANE – a geotextile membrane that is placed underneath the Trackway® to supress dust, and reduce brownout while protecting the Trackway®.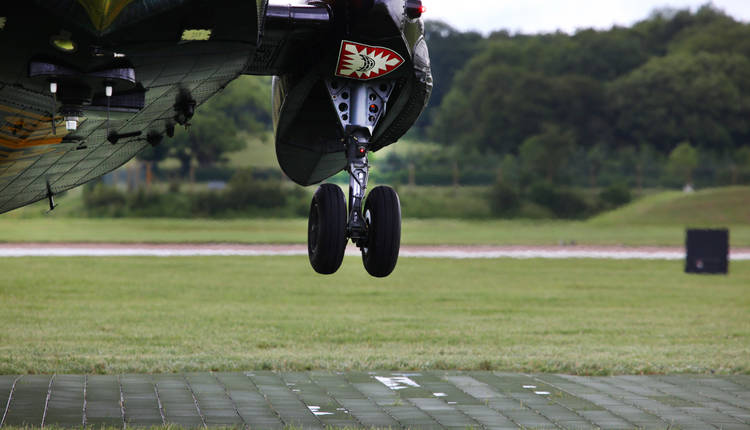 Helicopter Landing Mat (HLM) can be constructed from a variety of Trackway® to create a best fit solution for our customers;

PSA Trackway®

Corrugated surface;
21 lbs per panel.
PSA-FT Trackway®
Flat Surface;
28 lbs per panel;
Configured for transport in 463L Pallets.
S46 Trackway®
Flat Surface;
For heavy transport aircraft;
112 kilograms per panel.
M150 Trackway®
Corrugated surface;
Withstands up to MLC* 150;
73 lbs per panel.
*Military Load Classification (MLC)
The Helicopter Landing Mat (HLM) enables fixed/rotary wing and support vehicles to manoeuvre without the risk of snagging or rucking.
The Helicopter Landing Mat (HLM) are a NATO palletised, modular system to allow for rapidly deployment. A typical 65.6ft x 65.6ft helipads takes 8 personnel 4 hours to construct.
As a multipurpose solution the Helicopter Landing Mat (HLM) is suitable for taxiways, Aircraft Landing Mat (ALM), UAV Landing Mat (UAVLM), workshop areas, Rapid Runway Repair (RRR), aircraft recovery, and general infrastructure use.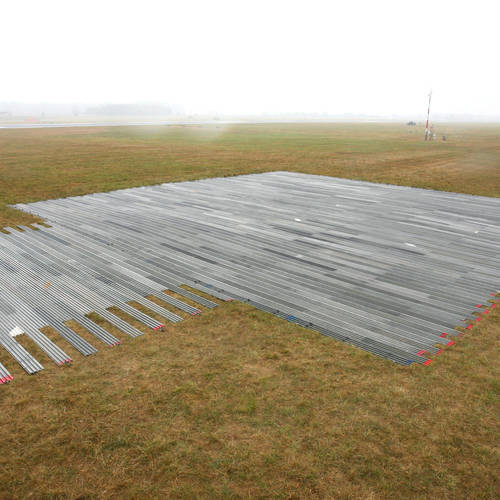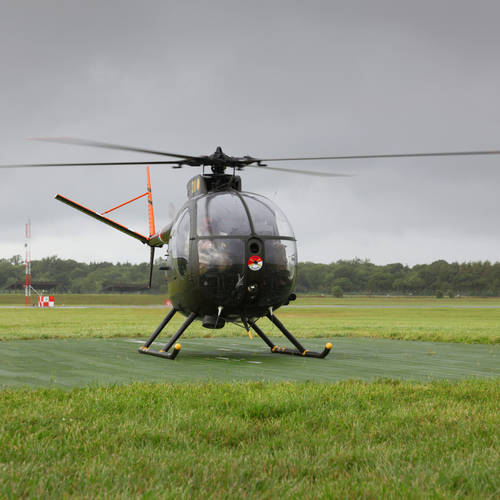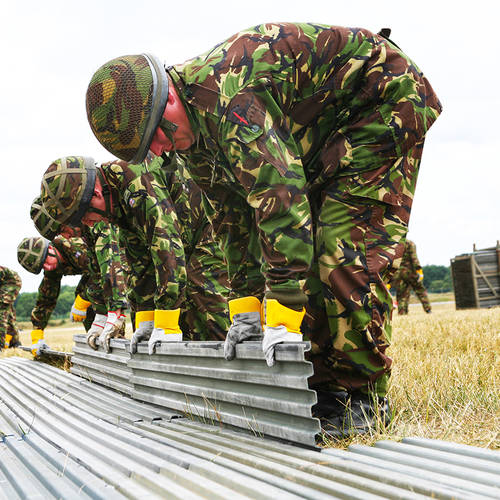 TECHNICAL INFORMATION PACK