Aircraft Landing Mat
This modular, aluminium panel system allows expeditionary forces to create runways and temporary airfields in areas where there is no time or requirement to install a permanent airfield.
Designed for the UK Royal Engineers as an alternative wearing runway surface, the Aircraft Landing Mat (ALM) is an ideal solution to the poor performance of gravel or dirt runways in challenging conditions.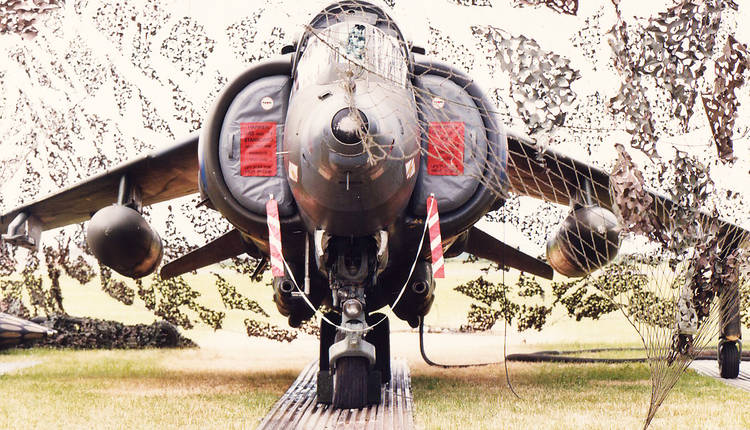 EASY TO INSTALL AND MAINTAIN
PREVENTS FOREIGN OBJECT DAMAGE
SAFE AND STABLE LANDING AREA
SAFE WORKING AREA FOR GROUND PERSONNEL
EFFECTIVE IN ALL ENVIRONMENTS
SUSTAINS MULTIPLE LANDING AND TAKE-OFF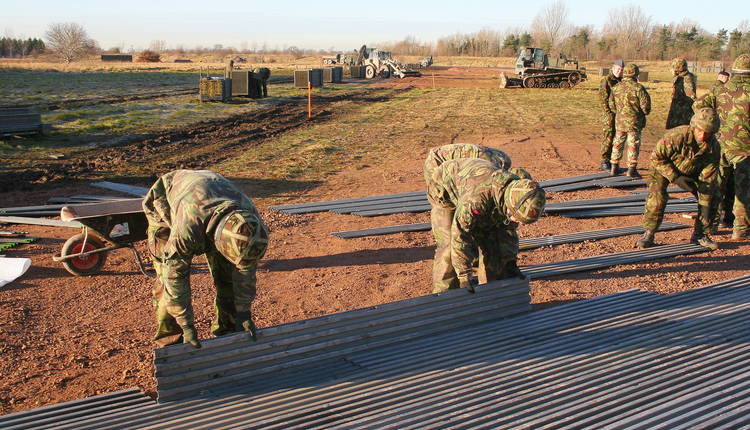 TRACKWAY® – Aluminium panels that inter-lock to create the landing area.
STILLAGES – NATO pallets for storage and transport; can be air portable on request.
INSTALLATION KIT – equipment required for installing and removing the Trackway®.
GROUND ANCHOR STAKES – to secure the Trackway® to the ground.
MEMBRANE – a geotextile membrane that is placed underneath the Trackway® to supress dust, and reduce brownout while protecting the Trackway®.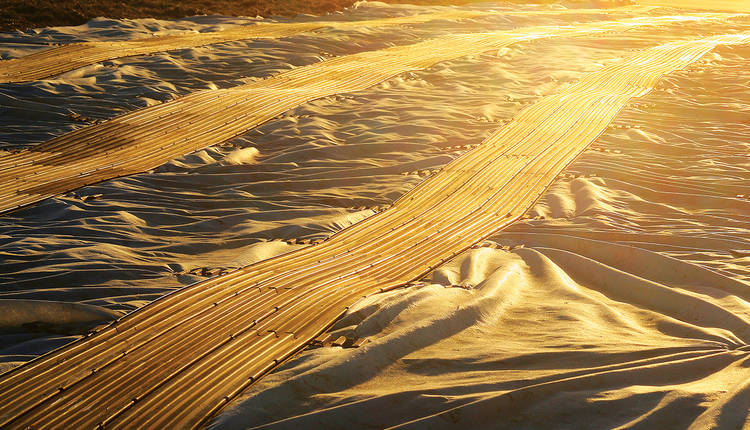 Aircraft Landing Mat (ALM) can be constructed from a variety of Trackway® to create a best fit solution for our customers;

PSA Trackway®

Corrugated surface;
21 lbs per panel.
PSA-FT Trackway®
Flat Surface;
28 lbs per panel;
Configured for transport in 463L Pallets.
S46 Trackway®
Flat Surface;
For heavy transport aircraft;
112 lbs per panel.
From standard solutions to custom configuration, each kit can be tailored to suit any aircraft, ensuring maximum utilization.
The NATO palletized system can be deployed quickly for as little as a day or as a more permanent installation, making the Aircraft landing Mat (ALM) essential when planning temporary airfield construction, or for rapid capacity expansion requirements.
As a multipurpose solution the Aircraft landing Mat (ALM) is suitable for Helicopter Landing Mat (HLM), UAV Landing Mat (UAVLM), workshop areas, Rapid Runway Repair (RRR), aircraft recovery, and general infrastructure use.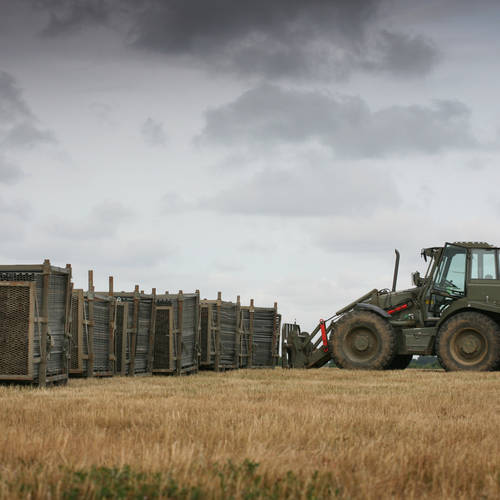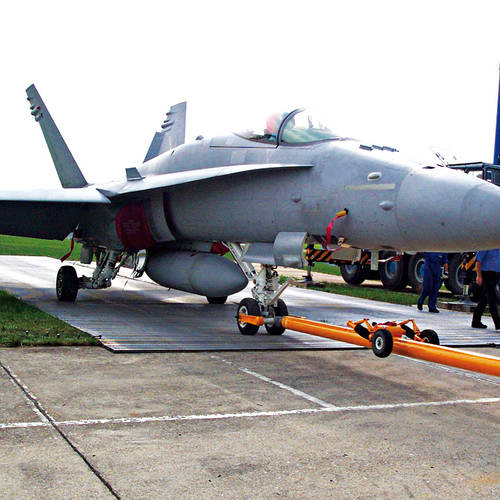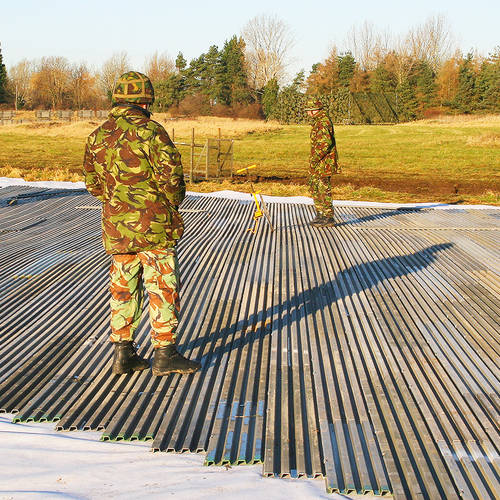 TECHNICAL INFORMATION PACK