Roadway Kit
The Roadway Kit improves the mobility of vehicles, cranes and other wheeled transportation by rapidly laying a temporary, aluminum access route. Thoroughly tried and tested, this modular system is the ideal solution on challenging terrain; including marshland, snow, sand, river fording and verges.
Comprising of your Trackway® solution of choice, a deployment system to match your budget, and accessories as standard, traversing difficult environments has never been easier.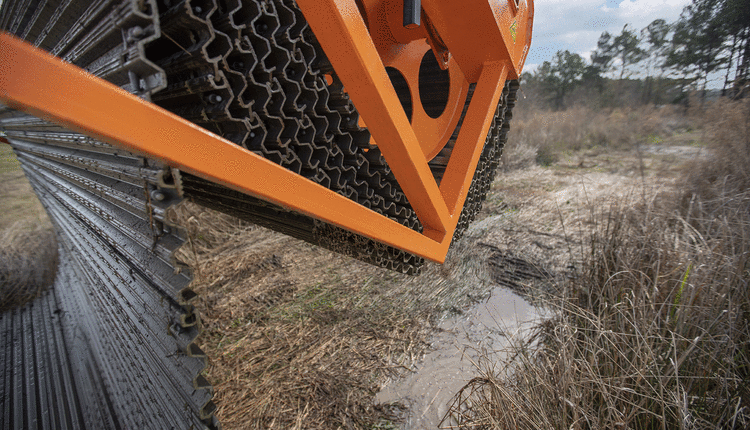 CAPABILITIES
Suitable for wheeled vehicles;
Used for as little as a day or a more permanent installation;
Ensures ground / environmental protection;
Provides a high traction surface;
Laid and recovered quickly and efficiently.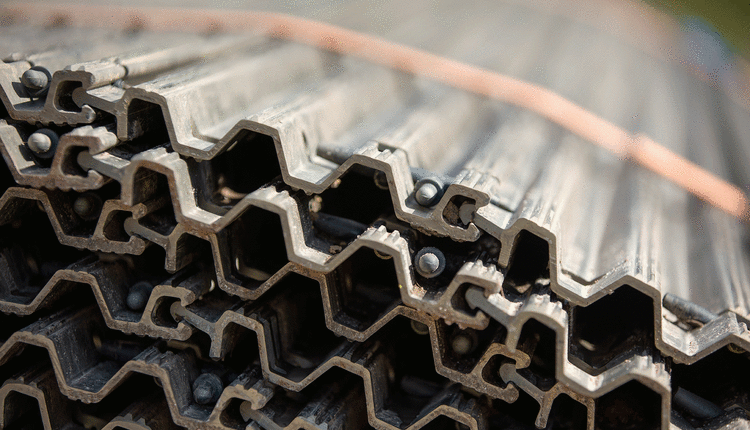 SPECIFICATION
Aluminum panels, joined together by a tongue and groove joint, with locking bolts to secure;
Designed to be constantly reused, has a long operational life and is recyclable;
Withstands ambient temperatures ranging from -40°F to +140°F;
Half panels every 16ft 4in (5m) for easy splitting and joining.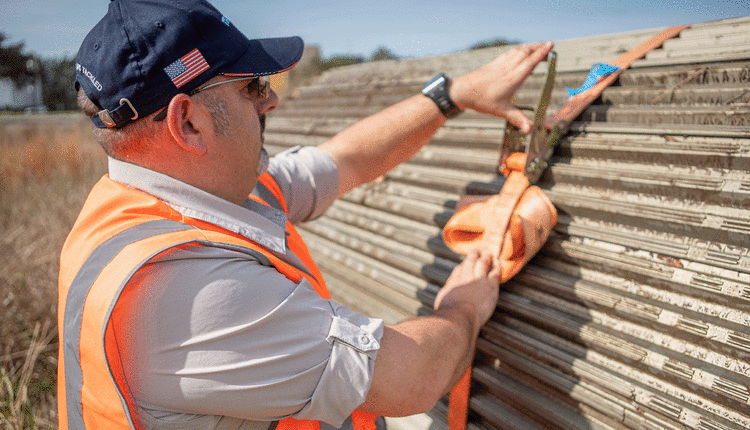 Withstands repeated passes of vehicles with a gross weight of up to 220,500Ib;
Supports axle loads up to 28,655 lbs;
Available in widths of either 11ft or 13.9ft.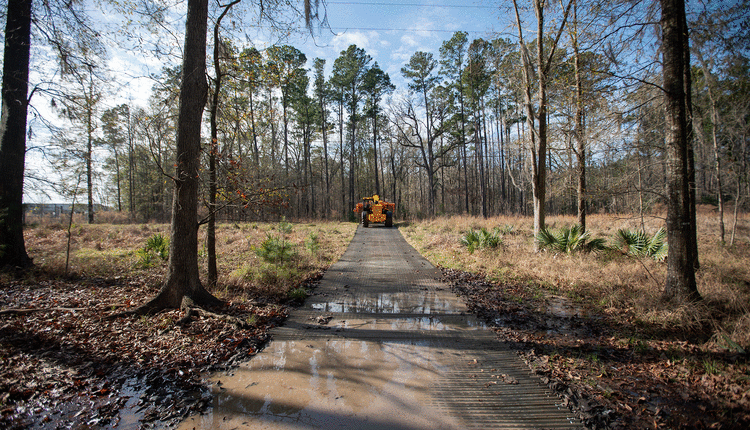 Withstands repeated passes of vehicles with a gross weight of up to 330,700Ibs;
Supports axle load of up to 39,683Ibs;
Available in a width of 15ft.
PLANT ATTACHMENTS
Our range of plant attachments enable a quick and simple deployment and recovery of our Trackway® solutions.

40PA
90PA
PUSHFRAME
PUSHBAR