Boat Ramp Kit
The Boat Ramp Kit facilitates the easy launch and recovery of watercraft and vehicles. Used as a temporary access route, or a more permanent solution, the Boat Ramp Kit can be used in areas where it is not suitable for conventional boat ramp structures such as tidal areas, freezing waters, and marsh.
This cost effective solution comprises of a Trackway® panel of choice, and an array of deployment options and accessories - getting your boat to shore has never been easier!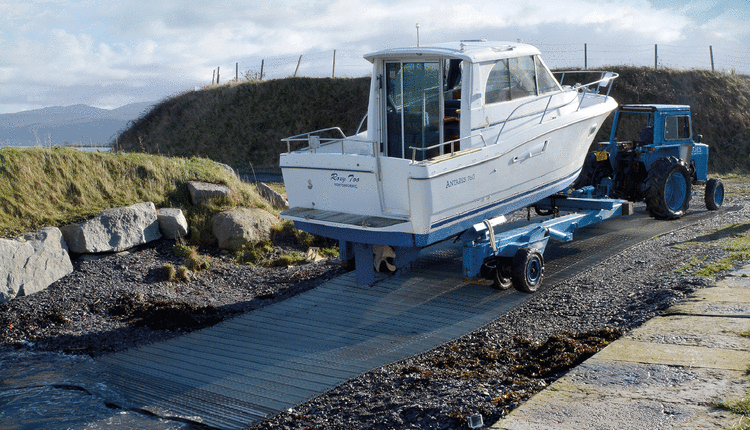 CAPABILITIES
Suitable for wheeled vehicles;
Used for as little as a day or a more permanent installation;
Ensures ground / environmental protection;
Provides a high traction surface;
Laid and recovered quickly and efficiently.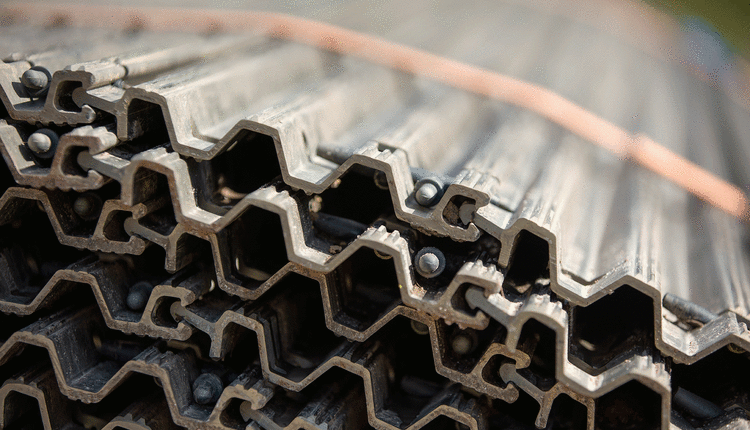 SPECIFICATION
Aluminum panels, joined together by a tongue and groove joint, with locking bolts to secure;
Does not float;
Withstands ambient temperatures ranging from -40°F to +140°F;
Half panels every 16ft 4in (5m) for easy splitting and joining.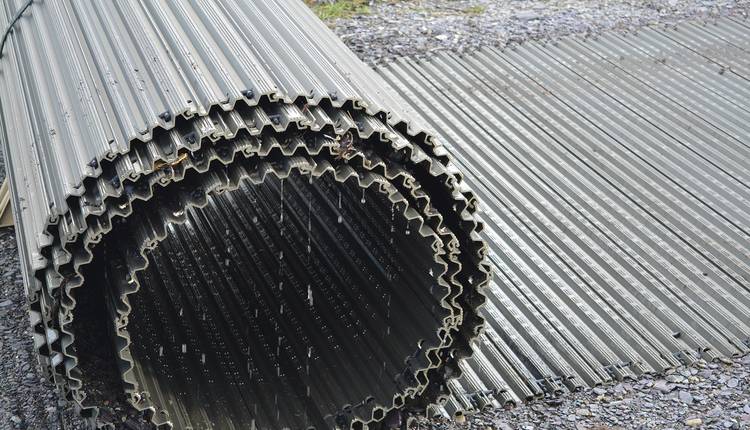 Withstands repeated passes of vehicles with a gross weight of up to 220,500Ib;
Supports axle loads up to 28,655 lbs;
Available in widths of either 11ft or 13.9ft.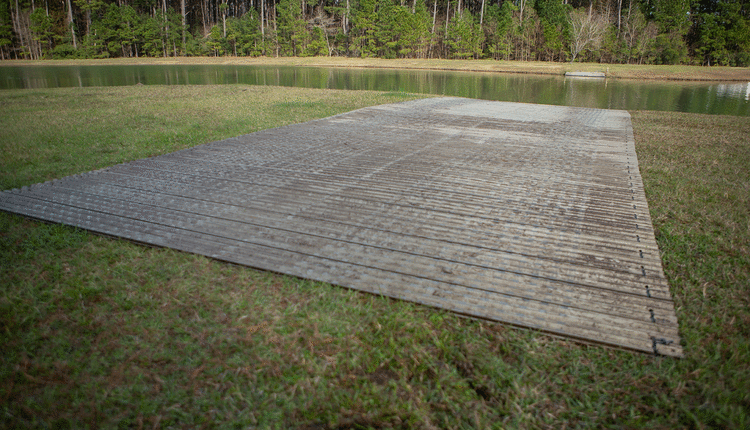 Withstands repeated passes of vehicles with a gross weight of up to 330,700Ibs;
Supports axle load of up to 39,683Ibs;
Available in a width of 15ft.
PLANT ATTACHMENTS
Our range of plant attachments enable a quick and simple deployment and recovery of our Trackway® solutions.
PUSHFRAME
PUSHBAR
PARBUCKLING STRAPS