Aircraft Recovery Kit
The Aircraft Recovery Kit facilitates with the recovery of all types of aircraft within an array of operations, terrain and climates. Comprising of a modular, aluminum, panel by panel system, the ground stabilization solution enables:
Quick access roadways for vehicles to reach aircraft that are damaged or have overshot a runway;
Area matting to quickly and safely tow aircraft back to a runway;
Safe walkways for individuals to reach aircraft that are damaged or have overshot a runway.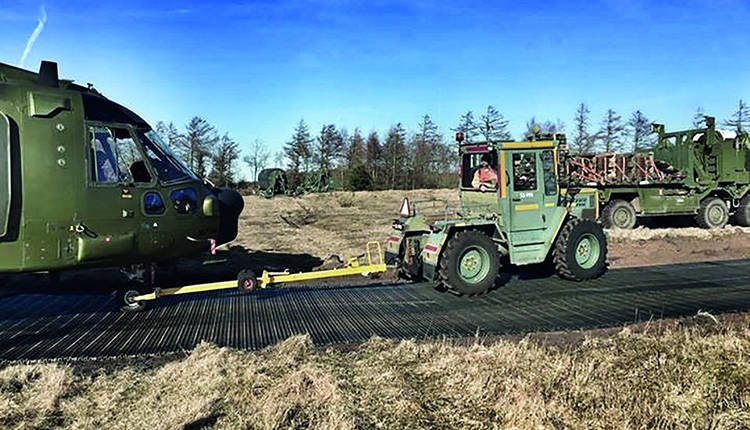 CAPABILITIES
Excellent ground bearing capacity;
Suitable for vehicles, pedestrians and aircraft;
Used for as little as a day or a more permanent installation;
Ensures ground / environmental protection;
Avoids the risk of causing landing gear secondary damage;
Suitable for all types of terrain.
SPECIFICATION
Aluminum panels, joined together with a connecting bar, bolts and washers;
Designed to be constantly reused and has a long operational life;
100% recyclable;
Withstands ambient temperatures ranging from -40°F to +140°F;
Unique panel design enables a non-slip surface for pedestrians.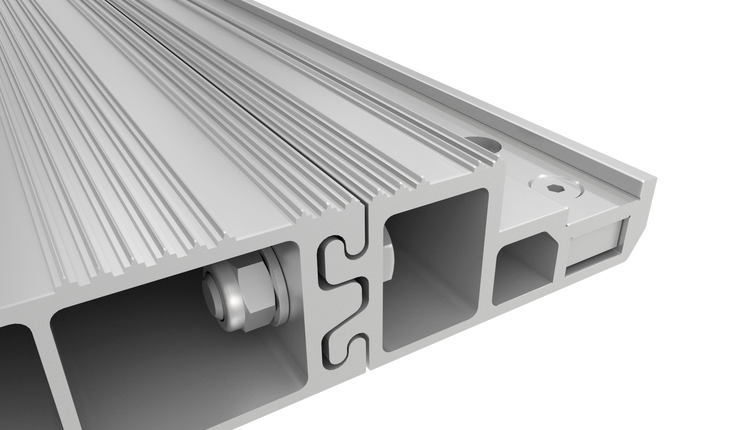 Designed to withstand weights of up to 330,69Ib (15,000kg) per axle (subject to sub-base and layout);
Manually deployed in either a brickwork or straight configuration;
Providing a continuous, trip-free surface;
Connected to one another longitudinally with an overlapped joint and fastened together with a flush bolt;
Suitable handling equipment will be necessary in order to manoeuvre and position the panels.