AUSA 2018 - OUR BEST EXHIBITION BOOTH YET AT THE BIGGEST LAND WARFARE TRADESHOW IN NORTH AMERICA!
The FAUN Trackway USA team have just returned from exhibiting at the largest land power exposition and professional development forum where we have been networking and promoting the products and services of FAUN Trackway® USA.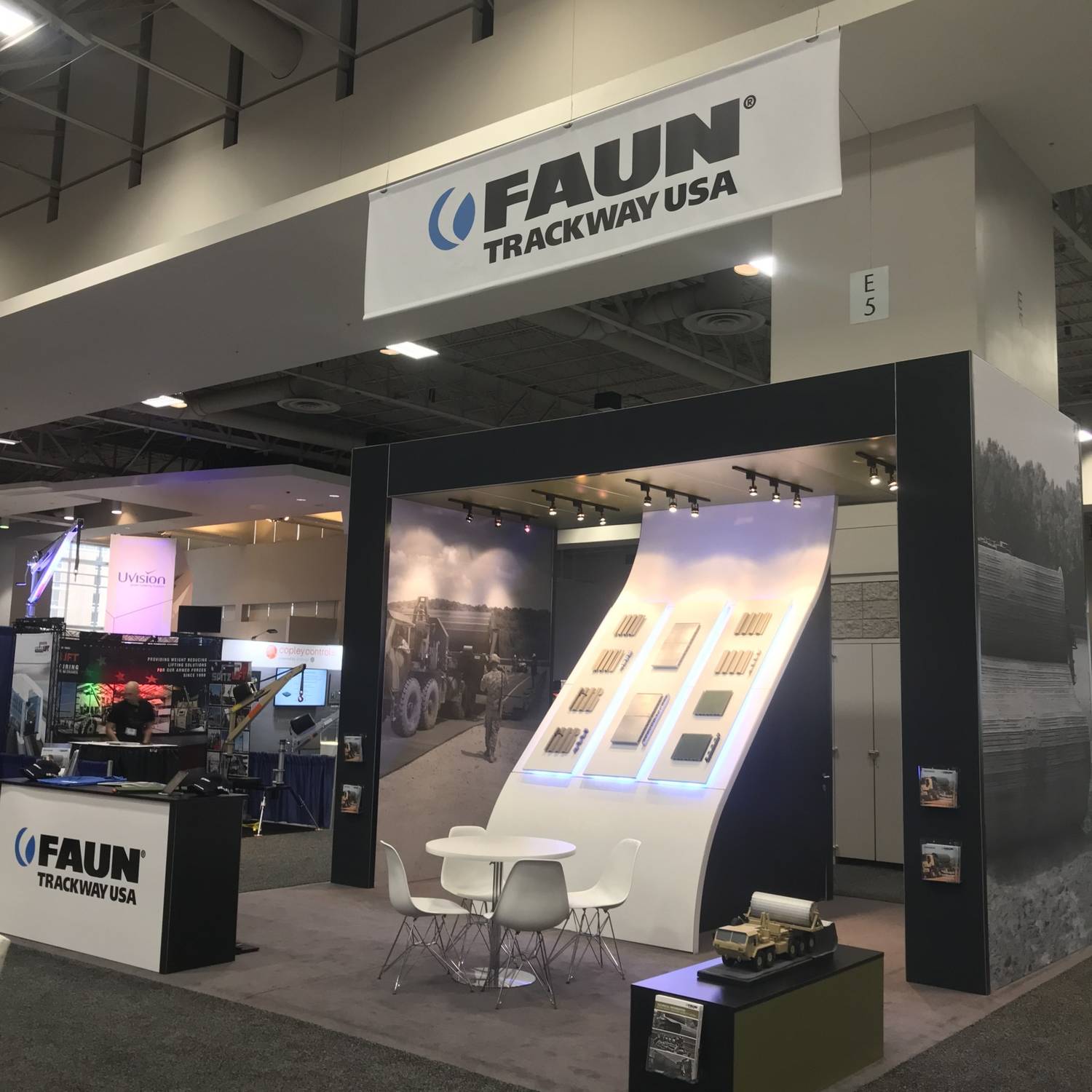 Held in Washington, DC this is our biggest exhibition in our annual calendar. The three day event includes over 500 industry and military exhibits occupying over 250,000 net square feet of exhibit space. Each year over 26,000 attendees, including senior leaders from the Army, DoD and congress, as well as foreign dignitaries participate in the Annual Meeting.
Taking centre stage was our visionary stand showcasing our aluminium roadways, helipads and runways. FAUN Trackway® USA, Vice President Business Development Mike Holdcraft said;
"Our bold and modern stand certainly increased our brand awareness and visibility at AUSA this year and aided demonstrating why our Trackway® products are the solution provider of choice for rugged terrain access worldwide."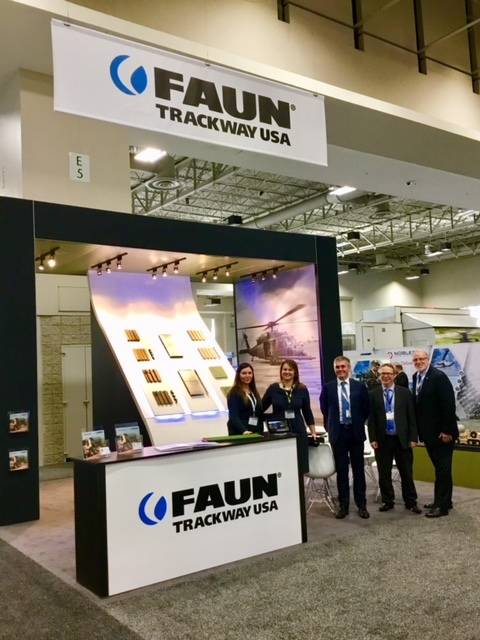 We were delighted to be joined on stand by Tanja Dreilich, CFO Kirchhoff Group and Richard Horton, Director FAUN Trackway®
The next exhibition on the calendar is the International Work Boat Show 28th-30th November alongside Defense Products Marketing (DPM). For more information on FAUN Trackway USA, Inc's attendance at any of these or future events please contact:
Danielle Thomas
+44 (0) 1248 725313