ACROSS BRAZIL IN 10 DAYS…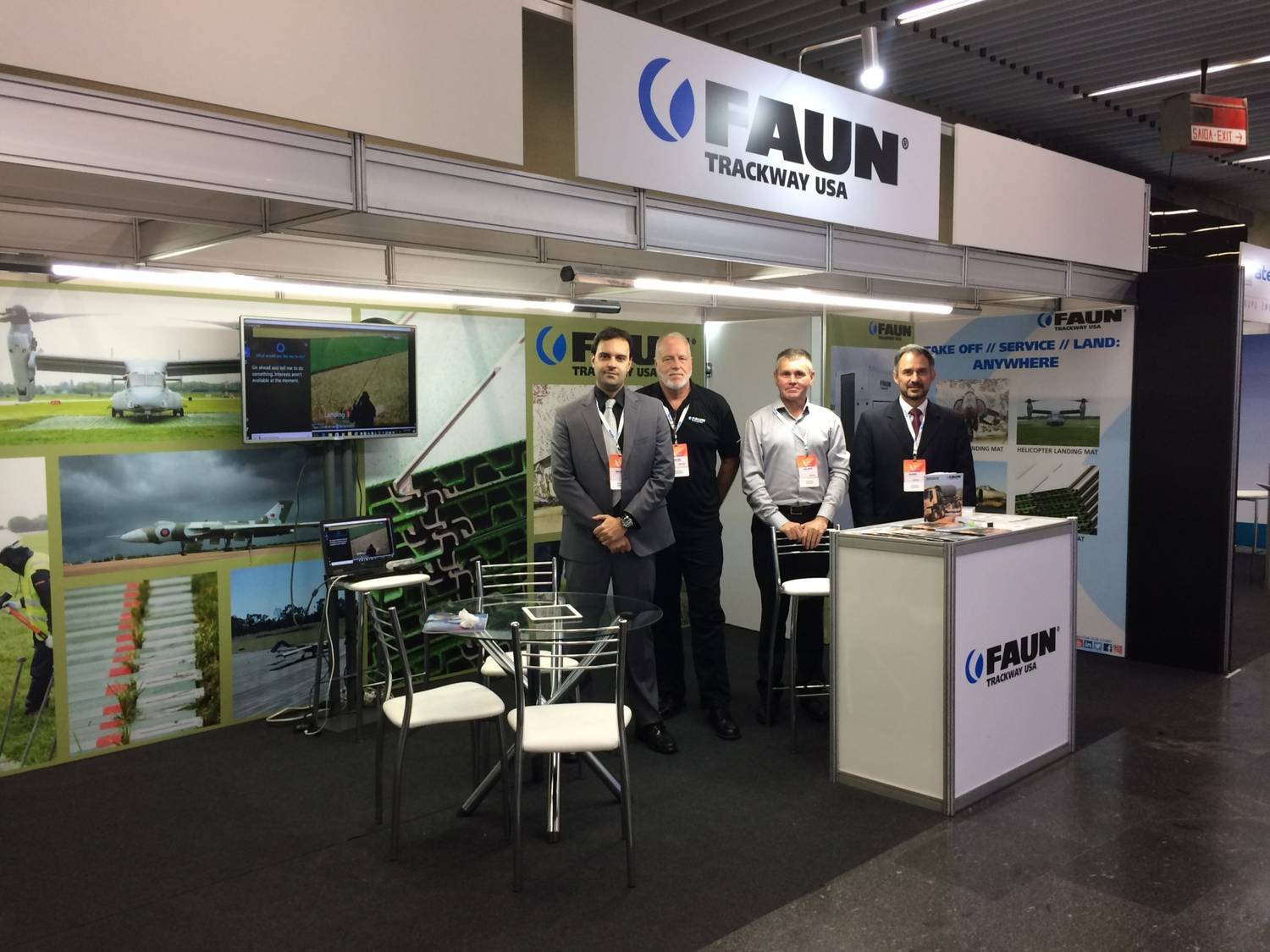 Our USA 2017 exhibitions are now in full swing!
Having just returned from IBAS (International Brazil Air Show), 29th March – 2nd April, the team moved straight onto attending LAAD (Latin American Defense and Security Exhibition), 4th-7th April in Rio Centro.
Attending IBAS this year was important to the company to meet with and keep in contact with some key potential clients within civil and military aviation as well to establish new contacts and widen our brand and product awareness.
Chris Kendall, President and Michael Holdcraft, Vice President, were delighted to be supported at IBAS by our local agent, Thiago Locoselli of Tridente. Our focus at IBAS was our Multi Role Packaging containing a Helicopter Landing Mat (HLM), of which the model was on display at our stand in LAAD.
LAAD is the leading Latin American Defence and Security Exhibition bringing together over 37,000 visitors, 195 official delegations from over 70 countries, 600 exhibiting brands and an incredible 30 pavilions! Specializing in supplying equipment, services and technology to the Armed Forces, Police and Special Forces and Security Services, attending the show included delegates from Brazil, Latin America and numerous other countries. Whilst at the show the team conducted a number of powerful meetings with a keen interest expressed in our Trackway® products particularly our aviation solutions.
FAUN Trackway® USA, Inc team at LAAD 2017
The FAUN Trackway® USA, Inc team will be swiftly moving onto exhibit at AEA in conjunction with DPM and NATA towards the end of the month with support from our consultant Robert Kendall in Canada.
Stand locations to be released closer to the exhibitions but if you are attending please visit our stand and meet with the team.