Boat Ramp Kit
A temporary to permanent modular slipway that can be deployed into water to provide a stable, high grip surface to facilitate easy launching and recovery of watercraft.
Made of high-grade aluminium it can be used in areas where it is not suitable for conventional boat ramp structures such as tidal areas, freezing waters, marshes, or for temporary/seasonal access to water.
Easily to deploy, recover, and store.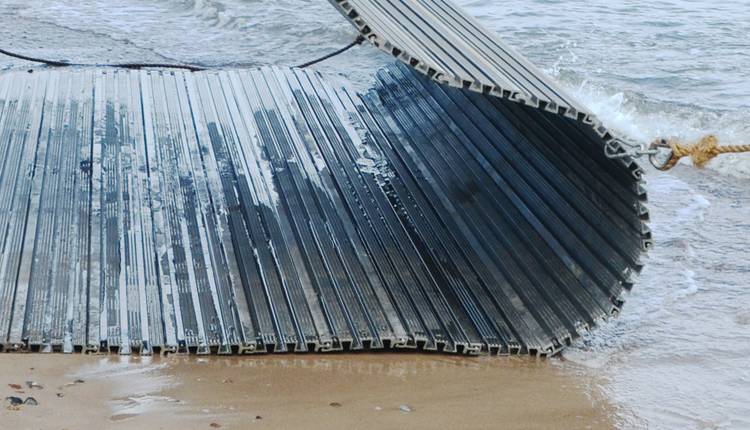 ROLLED FOR STORAGE AND TRANSPORTATION
RAPIDLY DEPLOYED AND RECOVERED
HIGHLY RESILIENT TO WATER IMMERSION
Ready to use immediately;
Operational in temperatures ranging from -40°F to +140°F;
Supplied flat-packed or rolled for manual deployment;
Articulated joint for undulating ground;
Supplied with anchors for use on inclines;
Reusable for multi-operations.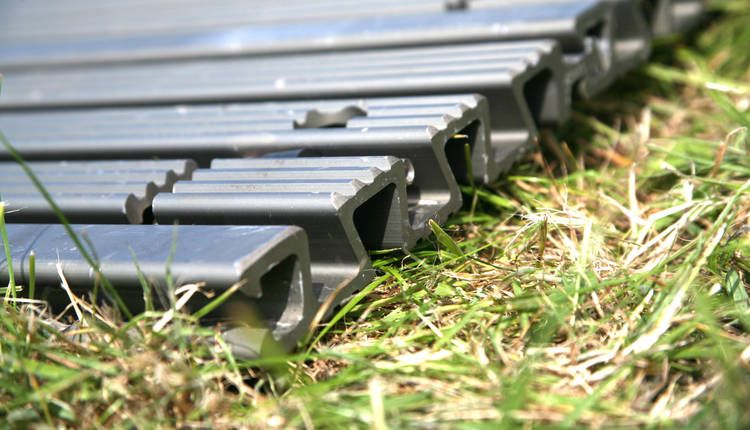 Suitable for long periods of water immersion;
Withstands vehicles up to MLC* 150;
Graded indefinitely for MLC* 70 on a 3% California Baring Ratio (CBR) ground condition;
Withstands temperatures ranging from -40°F to +140°F;
Anodised as standard for marine environments.
Easy splitting and joining in complete darkness, submerged or if joints and locks are full of dirt and sand;
Independently climatic tested to MIL-STD 810F for Cold, Humidity, Heat, Solar & Dust, Vibration, Salt Mist and Shock;
*Military Load Classification (MLC)
The Boat Ramp Kit (BRK) has a recommended minimum length of 66 feet. Further lengths can be are easily joined to suit any launch and recovery site.
As a multipurpose solution, Trackway® is suitable for roadways, bridge access, Rapid Runway Repair (RRR), Helicopter Landing Mats (HLM), and general infrastructure use.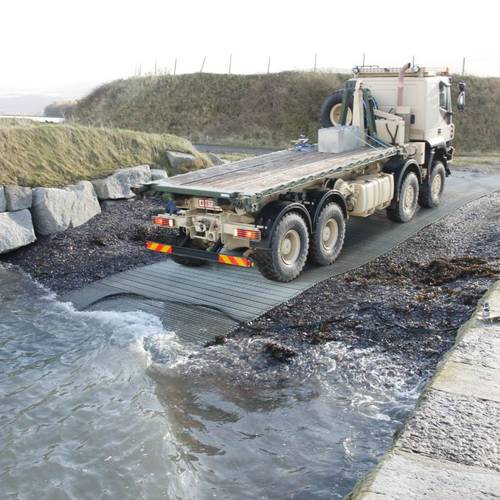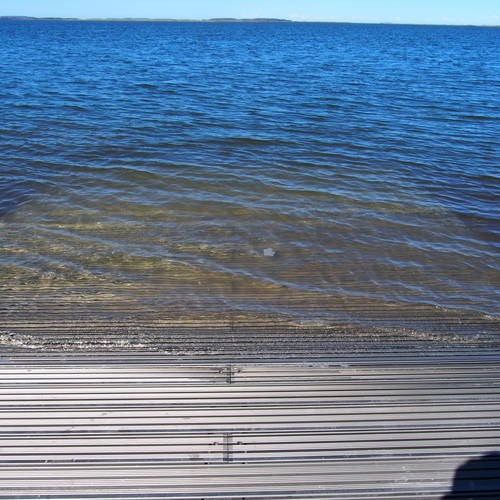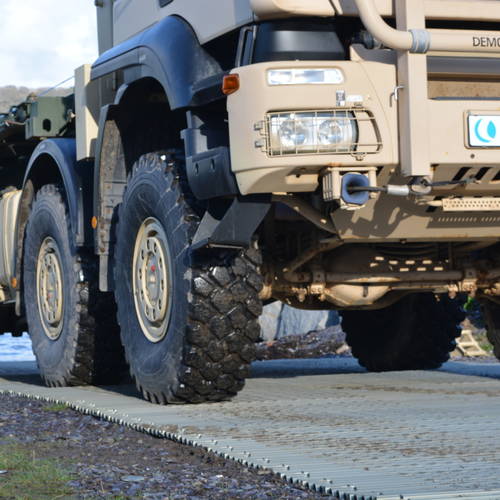 TECHNICAL INFORMATION PACK