Over The Shore
Provides a stable surface to enable over the shore access where it is not suitable for construction of conventional boat ramp structures.
Our Trackway® remains operational in all environments such as tidal areas, freezing conditions, and both fresh and salt waters.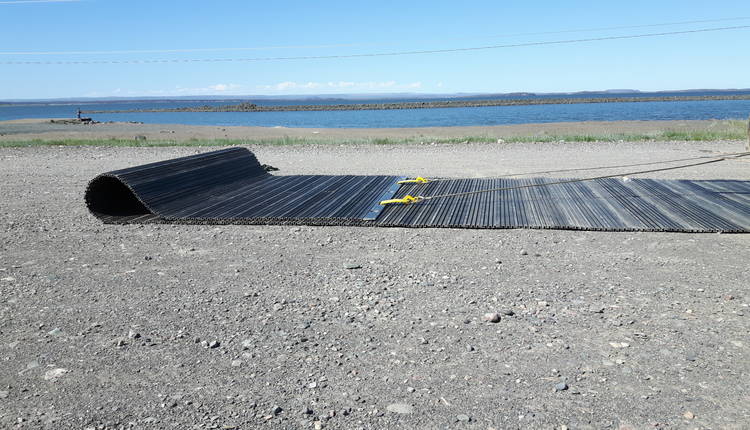 ENSURE RAPID MISSION COMPLETION
OPERATION IN TEMPERATURES FROM -40°F to +140°F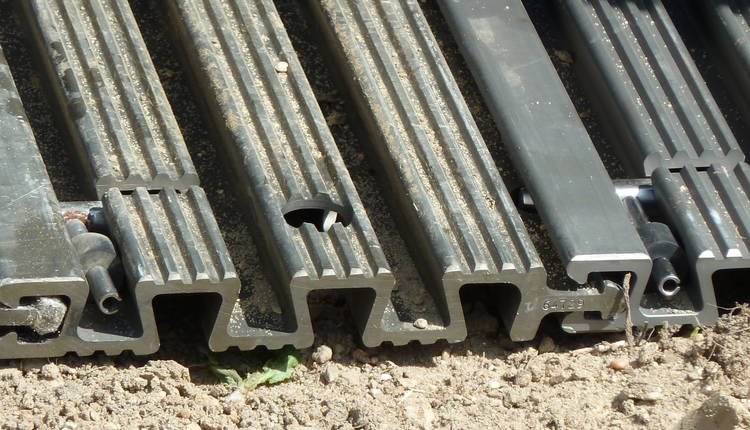 A multipurpose solution can also be used for roadways, bridge access, Rapid Runway Repair, Helicopter Landing Mats, and general infrastructure use.

M150 Trackway®
Suitable for long periods of water immersion;
Withstands vehicles up to MLC* 150;
Graded indefinitely for MLC* 70 on a 3% California Baring Ratio (CBR) ground condition;
Width 15 feet.
*Military Load Classification (MLC)